Call to Action
Teach health professionals the truth about the 2019 lung injuries
This 2 page paper cites 32 references and will be your means to teach:
"Miscommunication about the causes of the US outbreak of lung diseases in vapers by public health authorities and the media".
-Jan. 2020, Australasian Professional Society on Alcohol and other Drugs
EVERY health professional who reads this paper will have full comprehension on what caused the 2019 vaping-related lung injuries, how the CDC has deceived the public about it and, most importantly, that what they think happened in 2019 might be wrong.
3 easy steps to make a difference: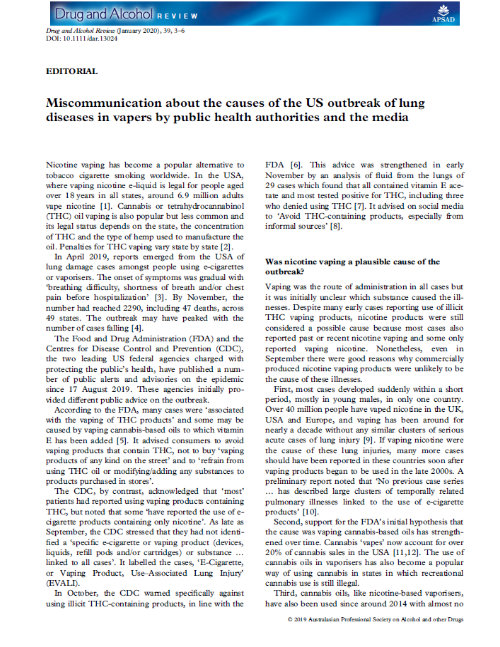 2. Write "VAEP.info" on the back.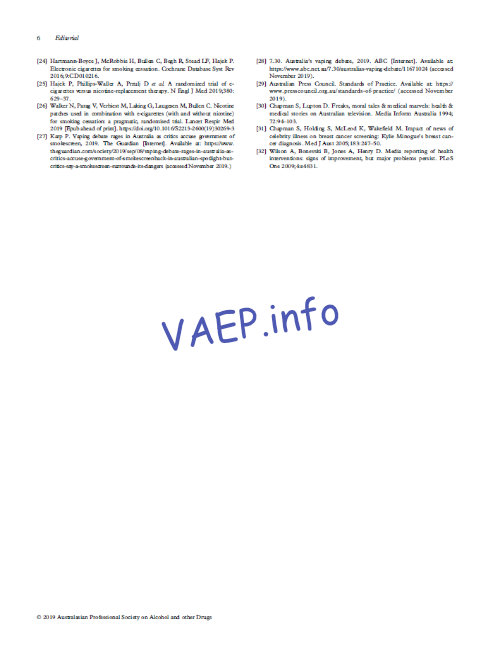 3. All you have to do now is give it to the receptionist or practitioner at health professional offices.
Because vaping is always a hot topic, this credible paper, may get passed around the staff room. Since you wrote VAEP.info on the back, you have helped them learn more PLUS given them somewhere to send their patients for infomation on tobacco harm reduction! This means YOU have made all the difference in the world!
Suggestions for places to drop it off:
pharmacies

emergency rooms

hospital admissions

walk in clinics

dentist office
labs

physiotherapy offices

chiropractor offices

naturopathy offices

community/public health clinics
mental health centers

harm reduction clinics

optomatrist office

doctor's offices
We can work together to overcome the misinformation on vaping by giving health professionals the chance to learn.