Adolescents and Adult Activities
The making of smokers
VAEP is run by health professionals.
We are required to promote harm reduction that is based on credible evidence instead of ideology, personal beliefs, or misconceptions. 

23
we would like to suggest a compassionate strategy to address the youth vaping issue.
When youth have difficulty coping with their stressors, some will seek to escape reality with drug use as evidence by 40% or grade 10-12 students have participated in high risk alcohol consumption in the last year.

9

This type of behaviour indicates the youth may benefit from resources that can help them cope such as support groups or anger management courses.
When it comes to substance use, teens find the abstinence only approach to be unhelpful, yet they find a harm reduction approach to be supportive.

26

Instead of the fear-based abstinence-only narrative, perhaps a more beneficial strategy would be a program that provides these youth with resources to cope with their stressors and prevent addiction.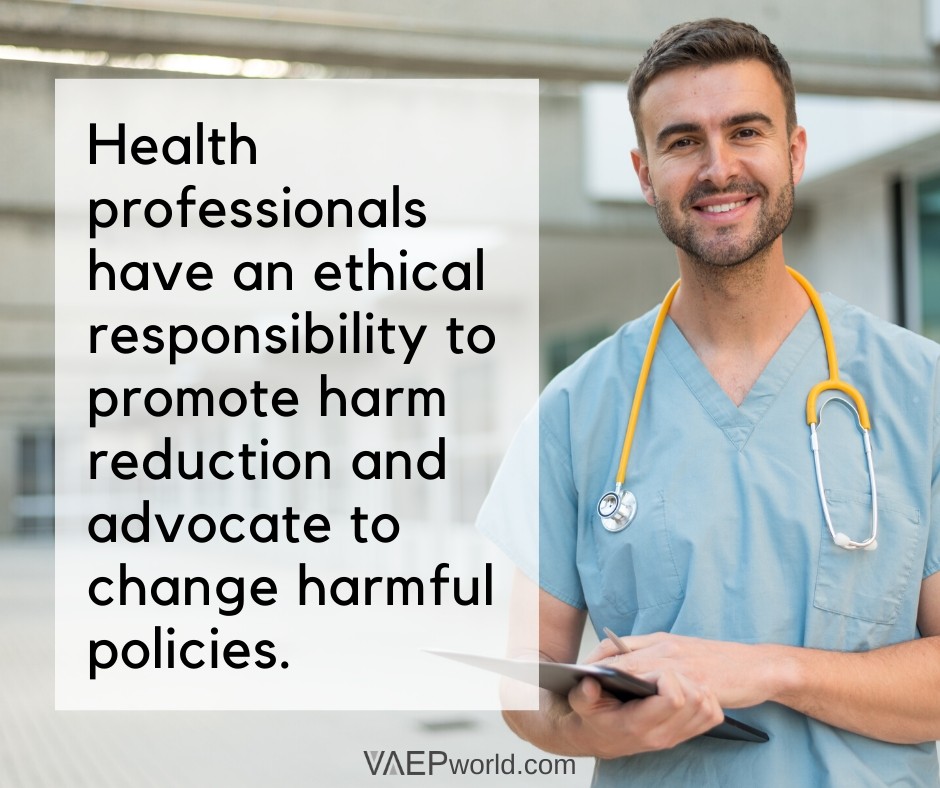 A description of an online youth resource centre targeting youth that are 'JUULING'.
A small percent of youth are ' JUULing" to achieve a 'heady'. A heady is the adverse effects of too much nicotine such as a head rush, nausea and rapid heart rate.  Not all youth are pushing through these unpleasant effects to achieve the head rush and that is what separates those that are at risk of addiction and those that aren't. In nursing, we would call this a 'teachable moment': an opportunity to identify a problem and offer solutions.
Instead of spending millions of tax dollars on fear-provoking advertising that scares smokers away from vaping, perhaps a better investment would be an online interactive program that connects the troubled teen with resources to over come their stressors by building new skills or accessing support.
For example: Suzy is a 14 year old female who loves to socialize. Her parents are going through a divorce and she is having difficulty coping with it. Suzy  has tried JUULing and liked the heady sensation. She wants to try it again because it took her out of her emotional pain for a while.
A website could be built that targets these youth with a lead in relating to JUULing. It would take the youth through a series of qualifying questions to match them with the right resources. So, with Suzy, this program could connect her to resources such as an online video conferencing support group for teens whose families are going through a divorce.
A proactive approach could interrupt the use of drugs to cope with life; it could prevent future addicts.
A proactive approach could help the 5.3 million Canadian smokers instead of deterring them from harm reduction with fear-provoking advertising.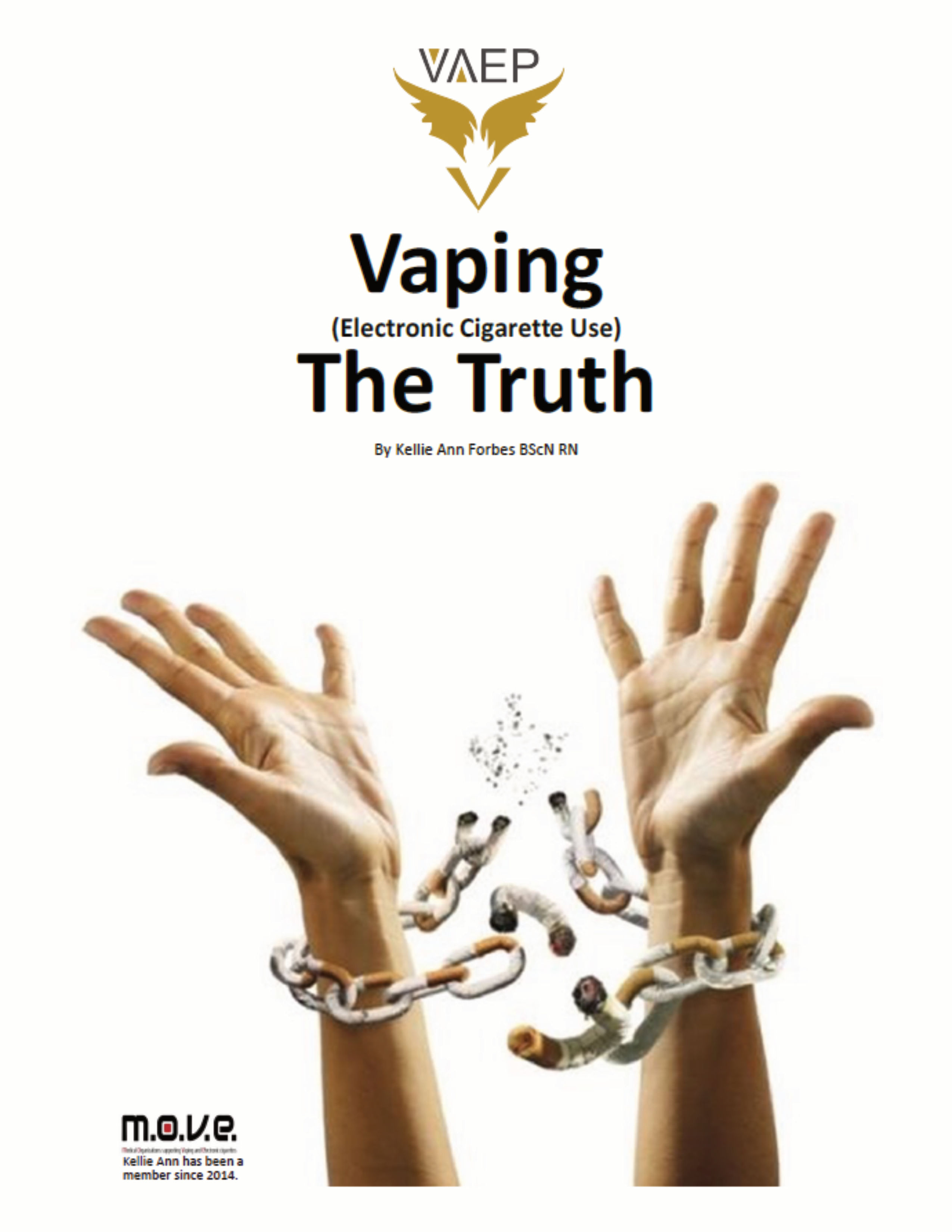 How many smokers have been diagnosed with irreversible diseases as a result of continuing to smoke because they did not know they had an alternative?
Our Founding member accessed a medical data base in 2014 and read hundreds of published articles on vaping. This paper was the result of that research and was copyrighted in 2015.
In a 15 minutes, the reader will gain a comprehensive understanding of vaping as a harm reduction strategy for current smokers. This paper is written in conversational English and cites 52 references. It comes in American, Canadian French and English and  versions.
What this illustrates is that the evidence has been available for at least 5 years.
If someone you care about smokes, please send them to our website.
[et_pb_jt_material_blurb url="https://www.paypal.com/cgi-bin/webscr?cmd=_s-xclick&hosted_button_id=6QB3EJJV4KTPL" url_new_window="on" use_button="on" button_text="make a donation" buttons_full_width="off" use_second_button="on" second_button_text="Buy a pin on the map" second_button_url="https://vaep.info/order-pin/" second_button_url_new_window="on" second_button_location="below" use_icon="on" font_icon="%%141%%" icon_color="#714c9f" use_circle="on" circle_color="#ffffff" use_hover_icon="on" hover_font_icon="%%257%%" hover_icon_color="#714c9f" use_icon_font_size="off" title_heading="h1″ title="Make a difference" use_hover_elevation="off" hover_animation="move_up" admin_label="PayPal AUG 2019″ _builder_version="3.29.3″ title_font="|600|||||||" title_text_color="#444444″ title_font_size="30″ body_font_size="22″ background_color="#ffffff" custom_button="on" button_text_color="#714c9f" button_bg_color="#ffffff" button_border_color="#714c9f" button_font="||||||||" button_icon="%%235%%" button_icon_color="#714c9f" button_icon_placement="left" button_on_hover="off" custom_second_button="on" second_button_text_color="#e09900″ second_button_bg_color="#ffffff" second_button_border_color="#e09900″ second_button_font="||||||||" second_button_icon="%%249%%" second_button_icon_color="#e09930″ second_button_icon_placement="left" second_button_on_hover="off" title_font_size_tablet="51″ title_line_height_tablet="2″ body_font_size_tablet="51″ body_line_height_tablet="2″ border_radii="on|15px|15px|15px|15px" border_width_all="1px" border_color_all="#d9d9d9″ saved_tabs="all" second_button_border_color__hover_enabled="on" second_button_text_color__hover_enabled="on" second_button_text_color__hover="#ffffff" second_button_bg_color__hover_enabled="on" second_button_bg_color__hover="#e09900″ button_text_color__hover_enabled="on" button_text_color__hover="#ffffff" button_bg_color__hover_enabled="on" button_bg_color__hover="#714c9f" button_icon_color__hover_enabled="on" button_icon_color__hover="#ffffff" second_button_icon_color__hover_enabled="on" second_button_icon_color__hover="#ffffff" button_text_color_hover="#ffffff" button_bg_color_hover="#714c9f" button_border_color_hover="#ffffff" second_button_text_color_hover="#ffffff" second_button_bg_color_hover="#e09900″]
Every contribution ensures we can
continue providing quality learning materials.
[/et_pb_jt_material_blurb]