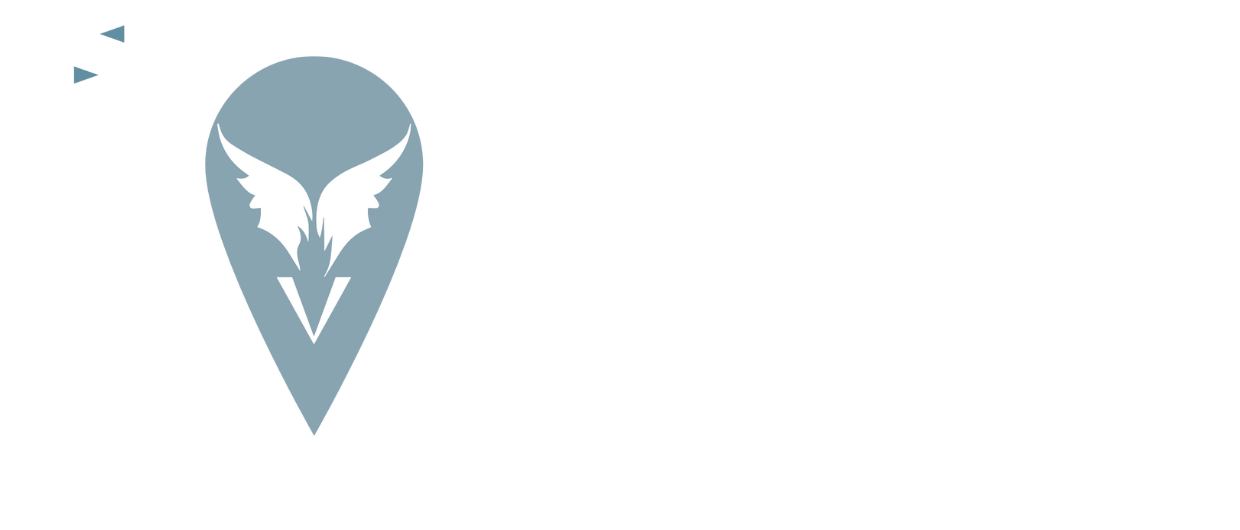 Together we will spread the truth about vaping into the general population by using VAEP merchandise.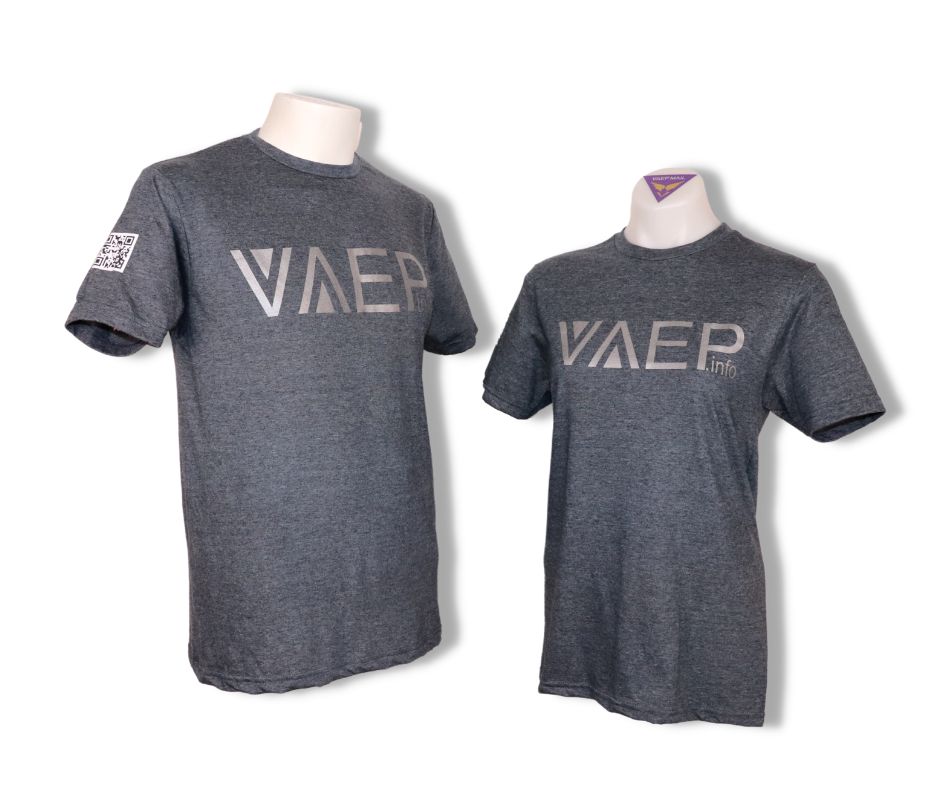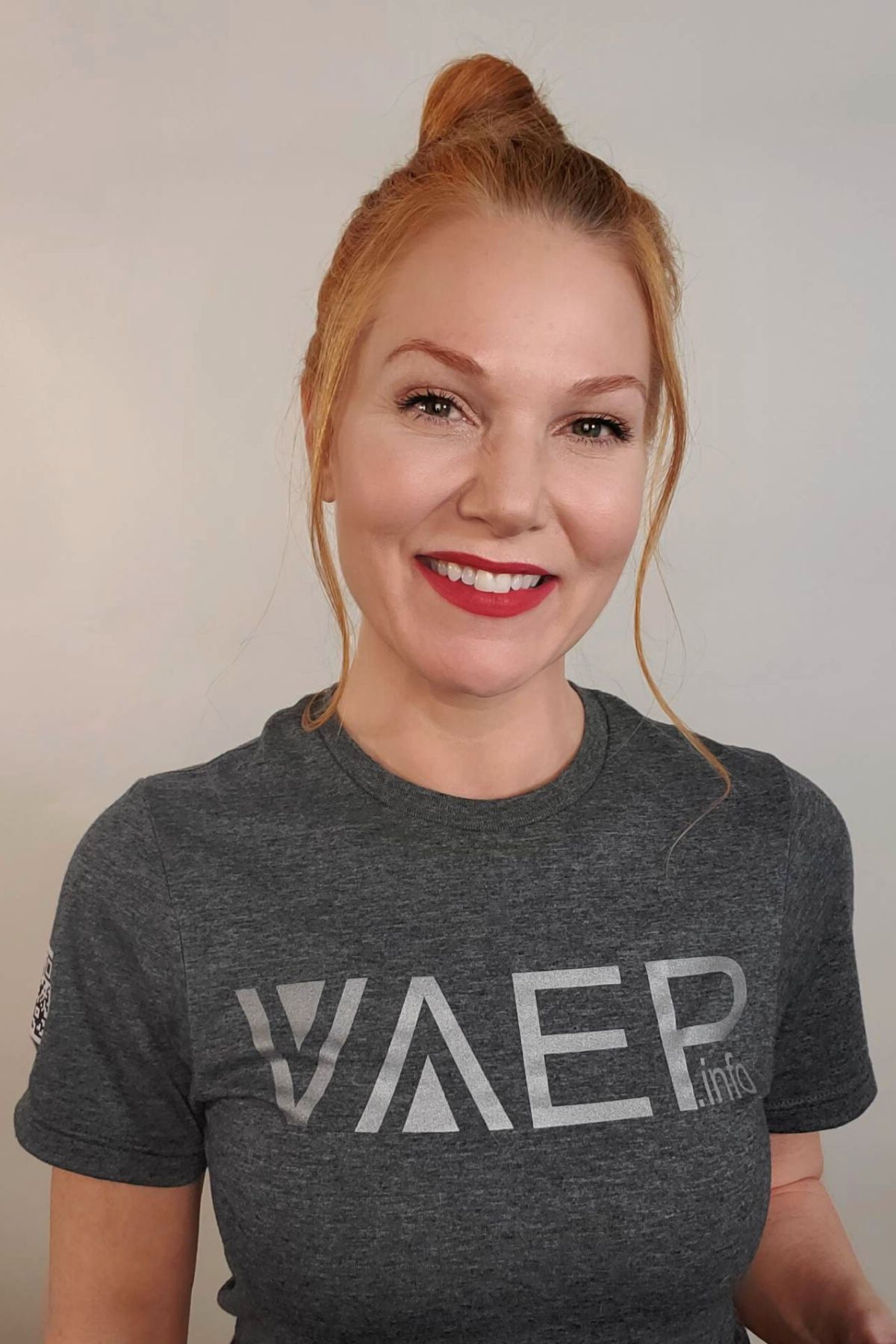 Meet our founding member Kellie Ann
Kellie Ann is wearing our new VAEP Signature shirt. This super soft, unisex shirt is available in sizes extra-small to 2XL and features EPT Plastol printing for durability and pliability. Our QR code is featured on the sleeve to make it easy for wearers to send people to our website.
VAEP.info effectively educates visitors
It's been 7 years since VAEP incorporated as a Canadian federal not-for-profit. VAEP.info and our work on other platforms have evolved to effectively overcome the erroneous views on vaping when people visit us. Ongoing SEO development ensures the public finds us when searching for information on vaping. In March, 2023 we began releasing our VAEP Key Concepts video series. These 2-minute videos feature professional motion graphics and succinct scripts to facilitate interest, learning and sharing.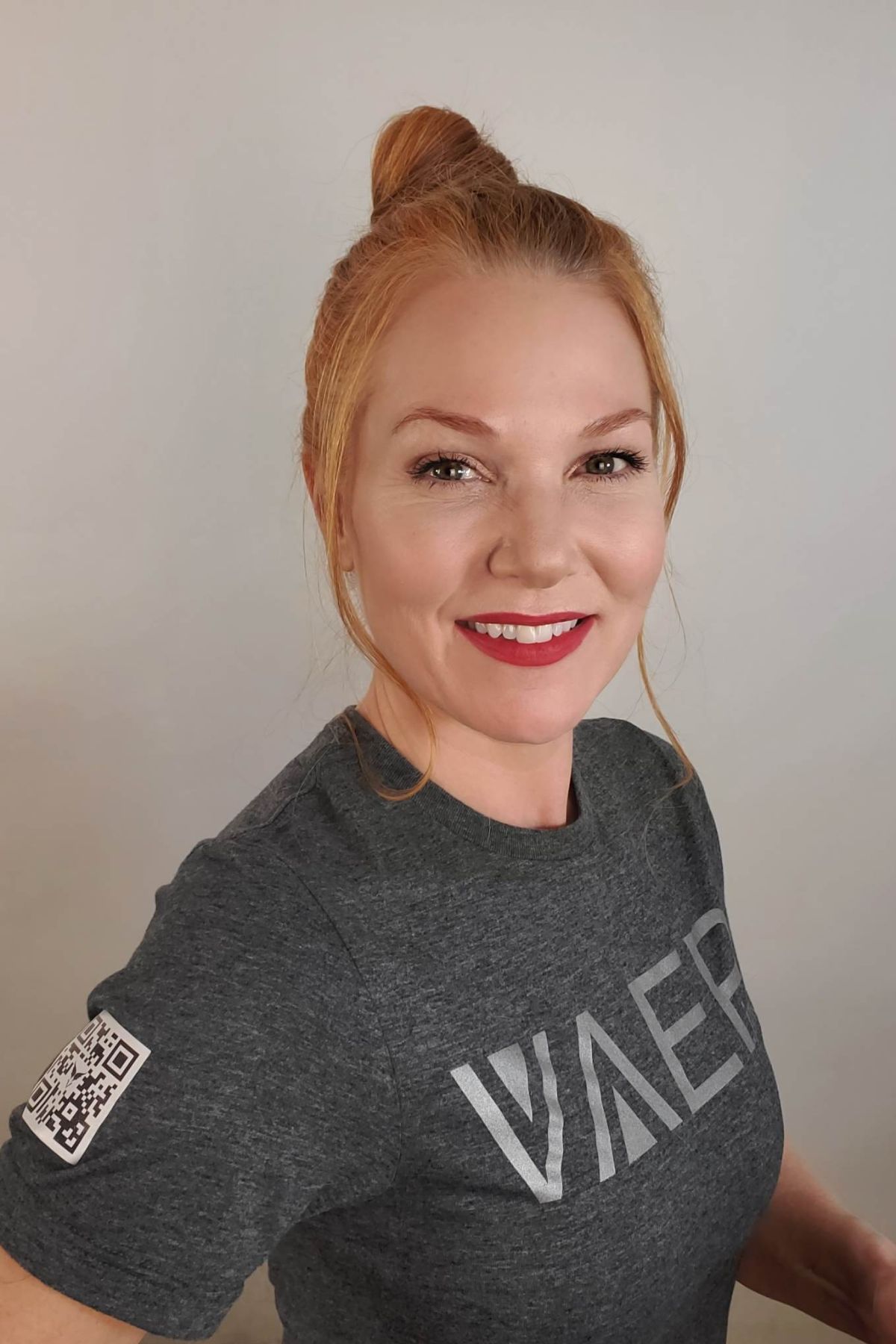 As Kellie Ann increases our reach with guest appearances on shows, we are developing a mass public education campaign involving easy strategies for vapers and businesses to spread the word about VAEP through their communities.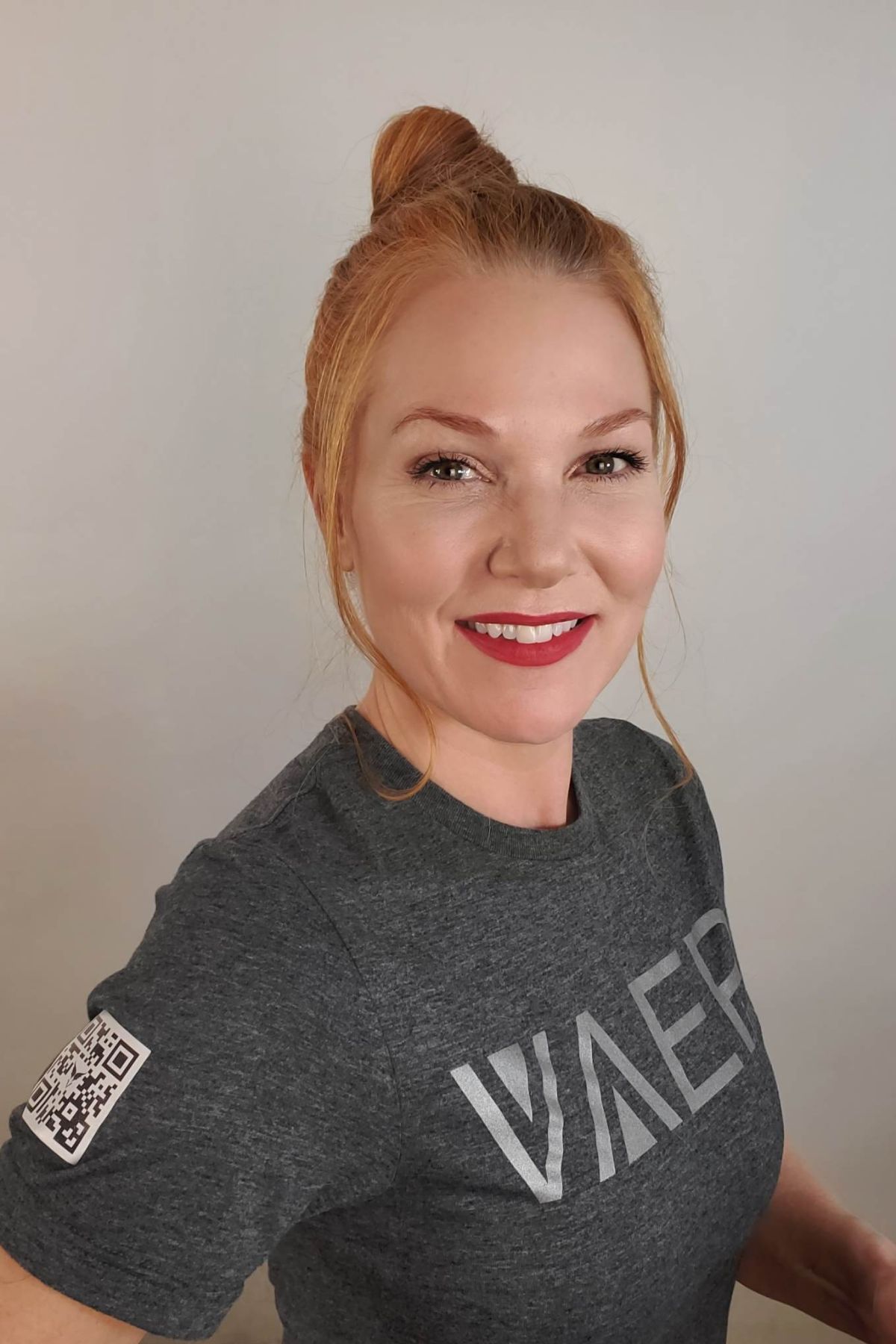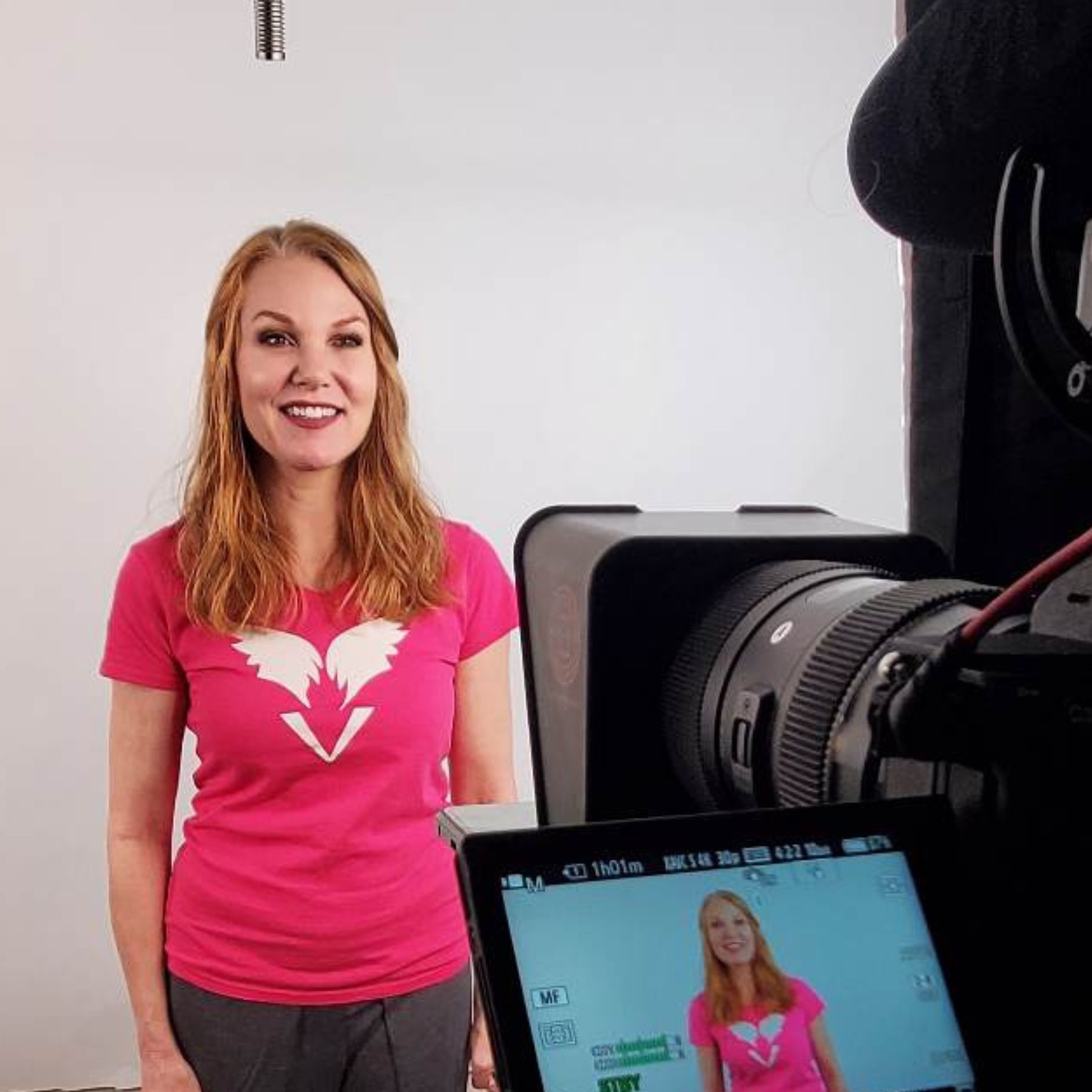 Professional commercials are being developed for mainstream and social media ad campaigns to engage and invite the public to our website.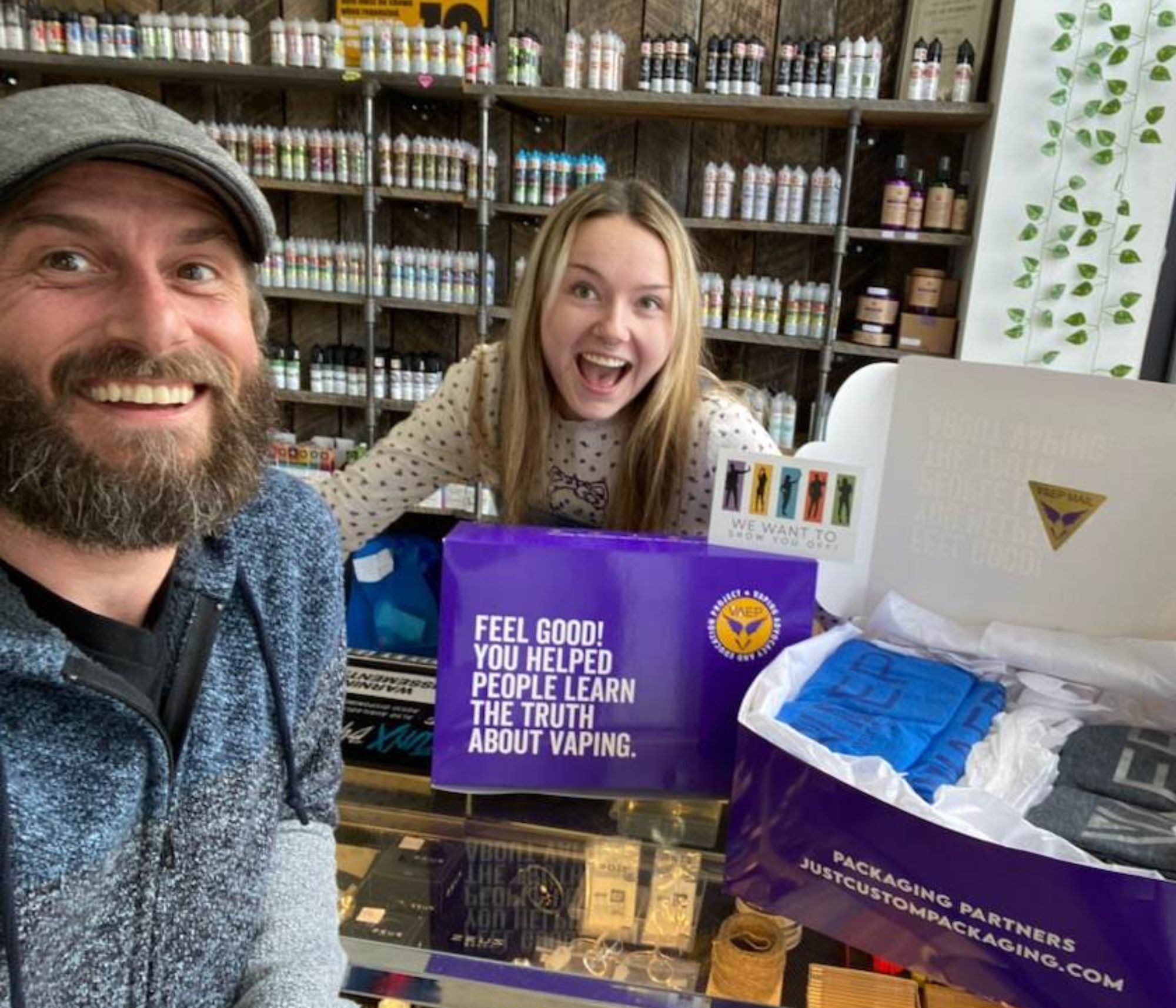 Our online store retails apparel and novelties featuring our URL or QR code to make it easy for people to send others to our website. Currently it's available in Canada and we are planning to launch in the USA soon.
We aspire to be the most popular vaping apparel as we offer wearable designs of the best quality while promoting public education.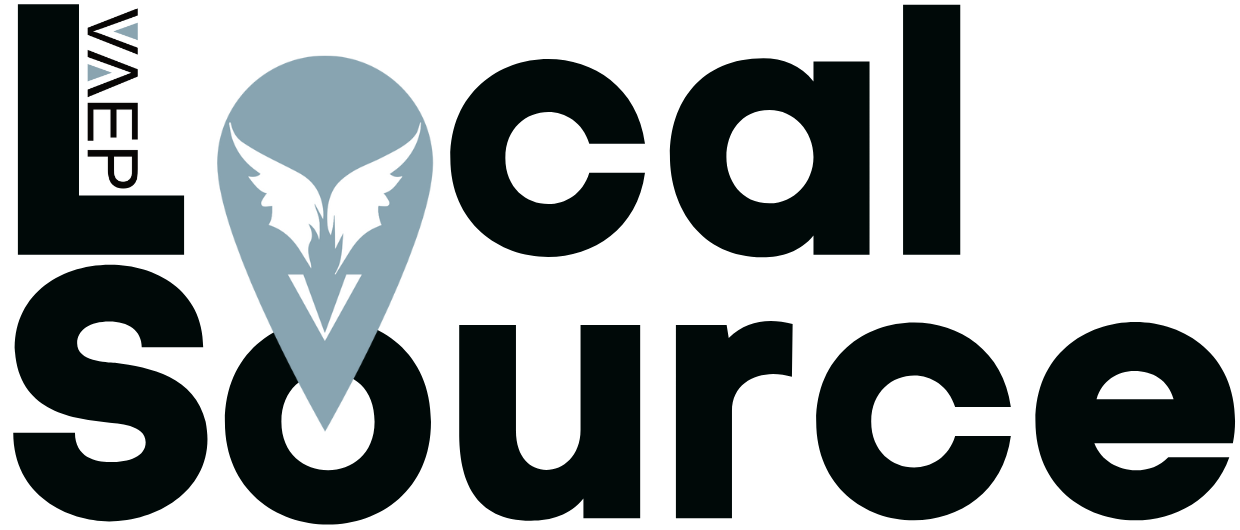 On July 17 we're launching our Local Source wholesale program, offering Canadian businesses the opportunity to retail selected VAEP merchandise and utilize the power of our brand to gain new customers. Our merchandise promotes visitors to VAEP.info for easy education shifting public opinion in your community.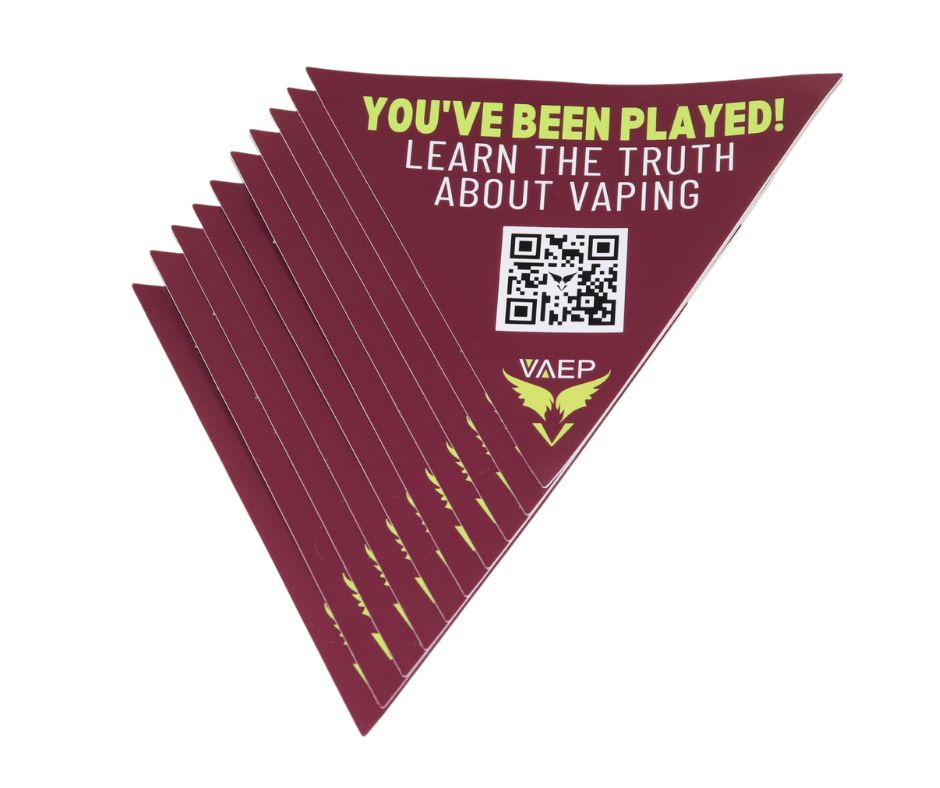 Upon launch, we're adding a map to the top of VAEPmail where your business location will be pinned. A note will encourage our online customers to find a local business to buy our merchandise and save on shipping cost as well as wait times.
Initially, we offer our VAEP Signature shirts, decals, stickers and webcam covers at wholesale prices. As will our line of products expands, so too will the items available to you at wholesale prices.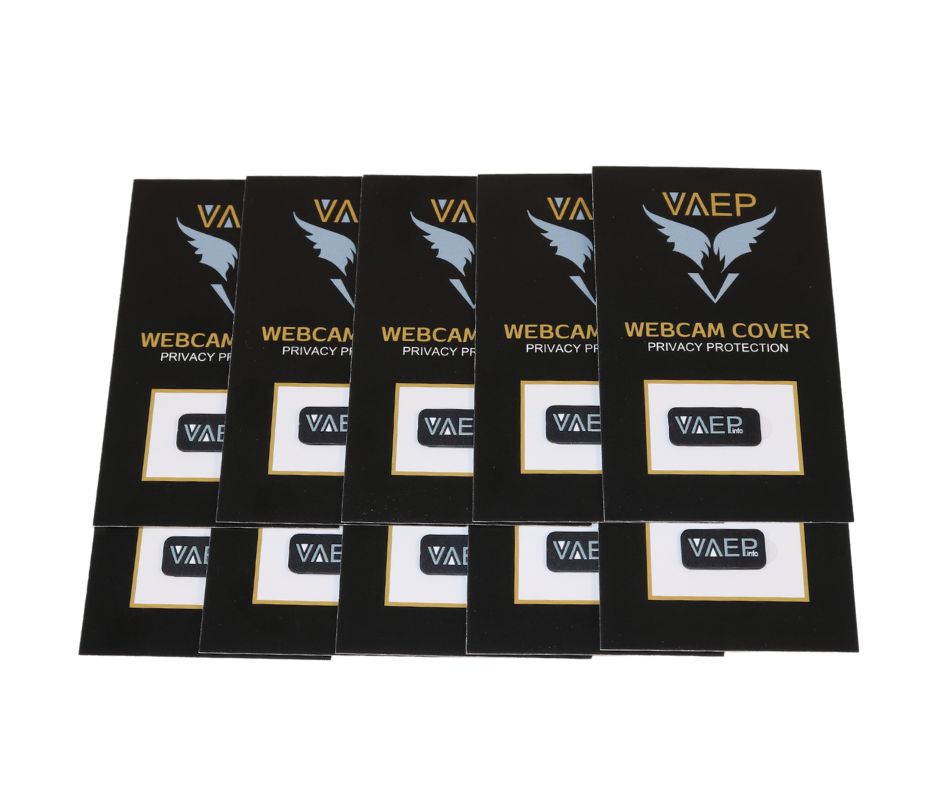 We would love to launch our wholesale program with your business already stocked and on the VAEPmail map. Your support helped get us to where we are today and we invite you join us as we take it to the next level.
Touch and feel our product! Receive a starter box with 2 sizes of our VAEP Signature shirt, 10 each of decals, stickers and webcam covers, and discount code for your first order. Try us out on your staff and experience the interest and positive reactions from customers.
Value $124.95, yours for $99.99 + GST and shipping.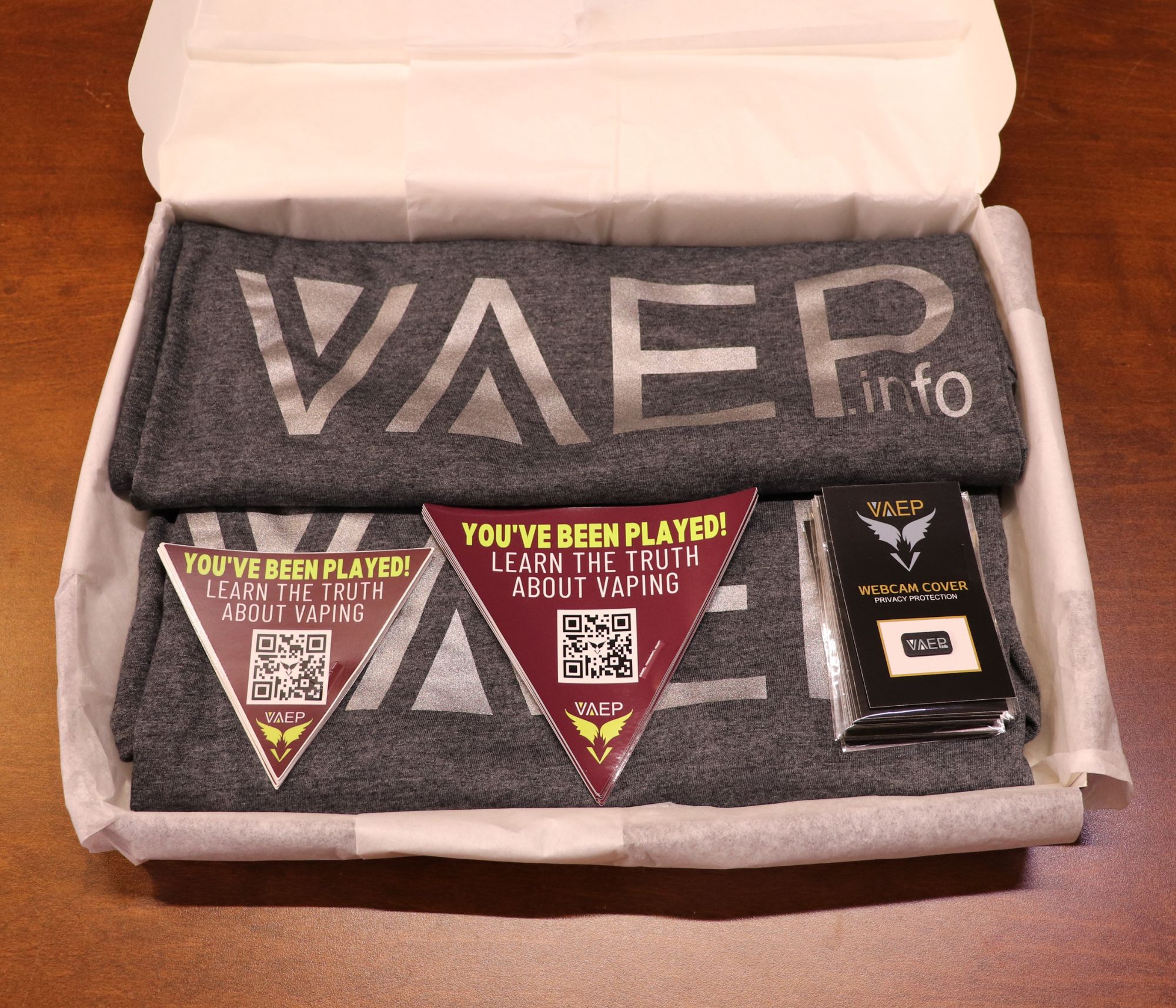 Send us an email to VAEPmail@VAEP.info letting us know you would like to pre-order for the VAEP Local Source program.
We will send you a code or a sampler box to access wholesale pricing on VAEPmail.com.
Place your initial order before June 21 to ensure we launch the program on July 17 with your business already stocked and pinned to the VAEPmail map.
Send us 3 pictures of people in our Signature shirts to use in our online content. We will then send you a permanent code for all future wholesale purchases.